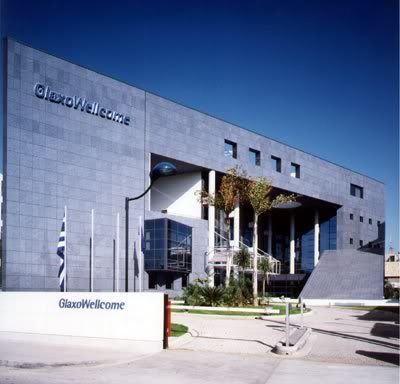 The late modern building that houses the headquarters of the pharmaceutical company

Glaxo-Wellcome

is an unconventional work of prestige architecture built by private business initiative. It was designed with particular expressive and symbolic demands by architects G. Apostolakos, T. Exarchopoulos and K. Kyriakidis to project the dynamism of this multinational corporation.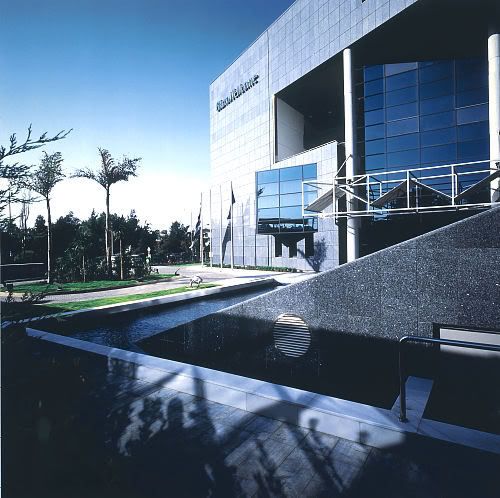 The building has a total area of
4000 sq.m.
and consists of four floors of office and administration areas, a ground floor and basement with auxiliary areas and parking facilities. In addition to the entrance, the basement houses the snack bar next to which is an independent amphitheatre building.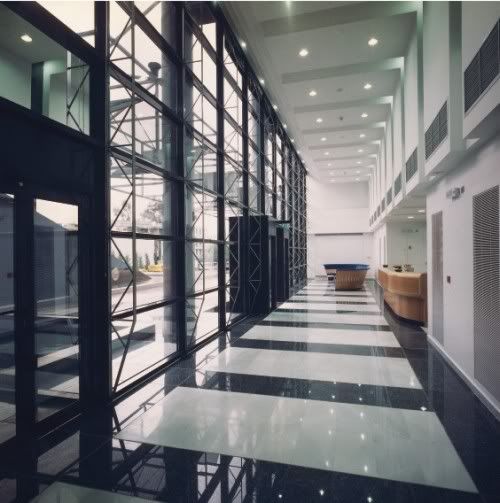 On plan the building is L-shaped and its office areas are organised in two wings, while the public areas and the vertical circulation nodule are at the intersection of the two wings.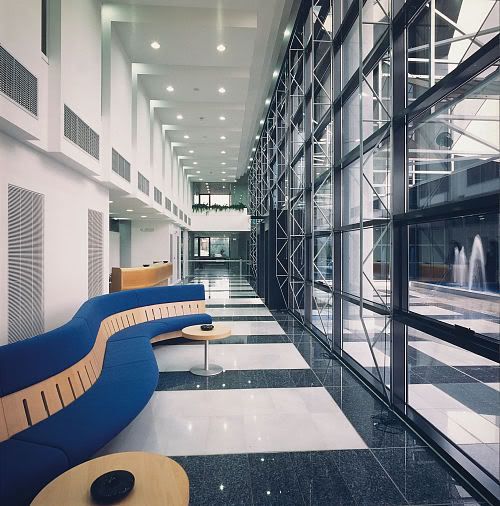 The curtain on the front of the building, placed at a 60o angle in front of the main access, supplements the volume by unifying the two wings and giving the building the form of a triangular prism. At the same time a triangular atrium is created inside the building, which ensures the visual continuity of interior and exterior space. The materials used are blue granite, curtain walls, visible concrete and metal.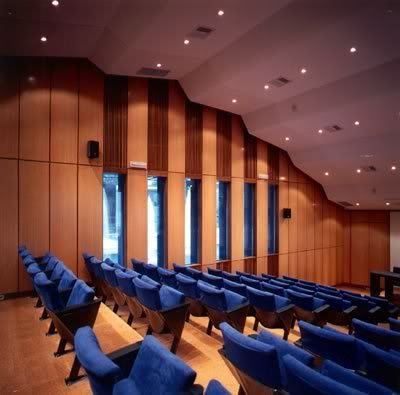 Architects
Giorgos Apostolakos

(1955-)


Takis Exarchopoulos

(1944-)


Kyriakos Kyriakidis

(1937-)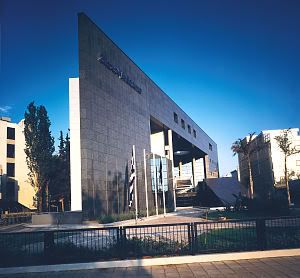 sources:
http://www.terna.gr/dyn.php?main_cell=article&sid=241
http://www.culture2000.tee.gr
http://www.exarchopoulos.gr/english/projects.htm