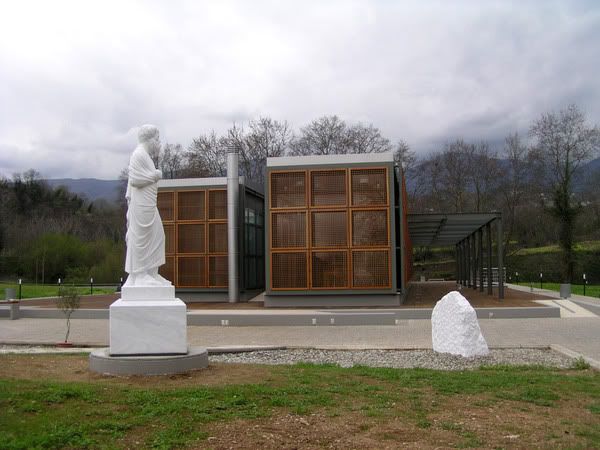 A place of universal interest, the ruins of
Aristotle's School
, is a found only 2 kilometers away from the contemporary
Naousa
. The Cultural Center of Aristotle's School is a center of culture and recreation. It is situated at the area surrounding the archaeological monument of Aristotle's School. It belongs to the Municipality of Naousa and it was donated by the businessman, Christos Lanaras.
The main materials used in the building are wood and metal.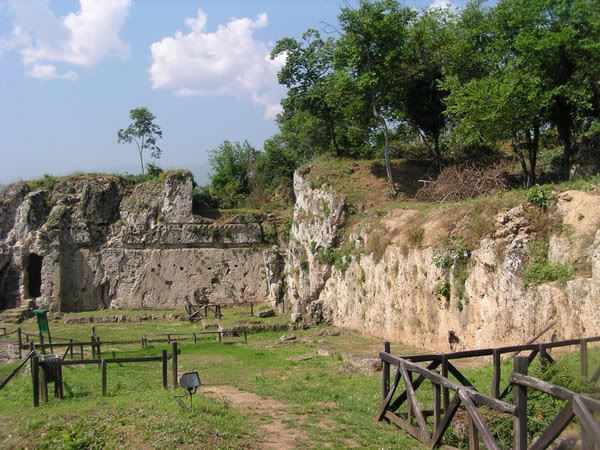 The building covers a total surface of 770 sq.m. consisting of one ground floor (330 sq.m.) and one underground floor (440 sq.m) - the underground floor hosts a small conference center of 80 seats. It is situated on a 18.000 sq.m. field, donated by the municipality of Naousa. The total cost has reached 3.000.000€.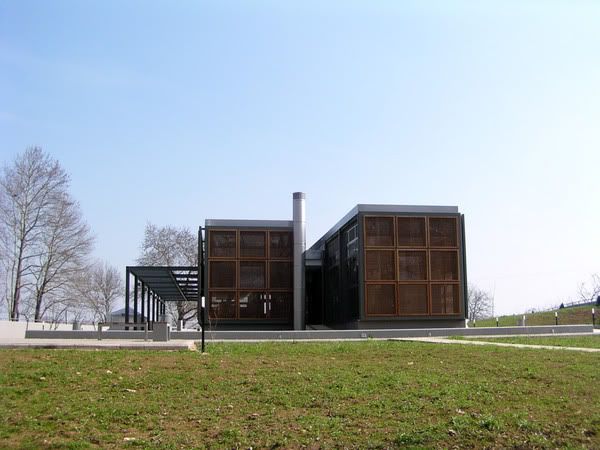 The architect is T. Kotsiopoulos (Τ. Κωτσιόπουλος) and the design was awarded in a national contest. The architectural lighting of the building is by Diathlasis Architecture.
sources:
http://www.sxoliaristotelous.gr/en/index.htm
http://www.diathlasis.gr/Projects.cfm?ID=89
http://www.naousa.gr/utils/article.asp?id=493
http://www.laosver.gr/news/local/10691.html